Altos T430
Altos T430 thin client is the ideal for professional users in the standalone and virtual desktop environment. This ultra-small thin client is driven by Intel<sup>®</sup> Quad Core Processor for multi-tasking and high-efficiency work environment. Manageability software keeps operations smooth, while wide-ranging industrial compliance means minimal energy consumption and lower operation costs.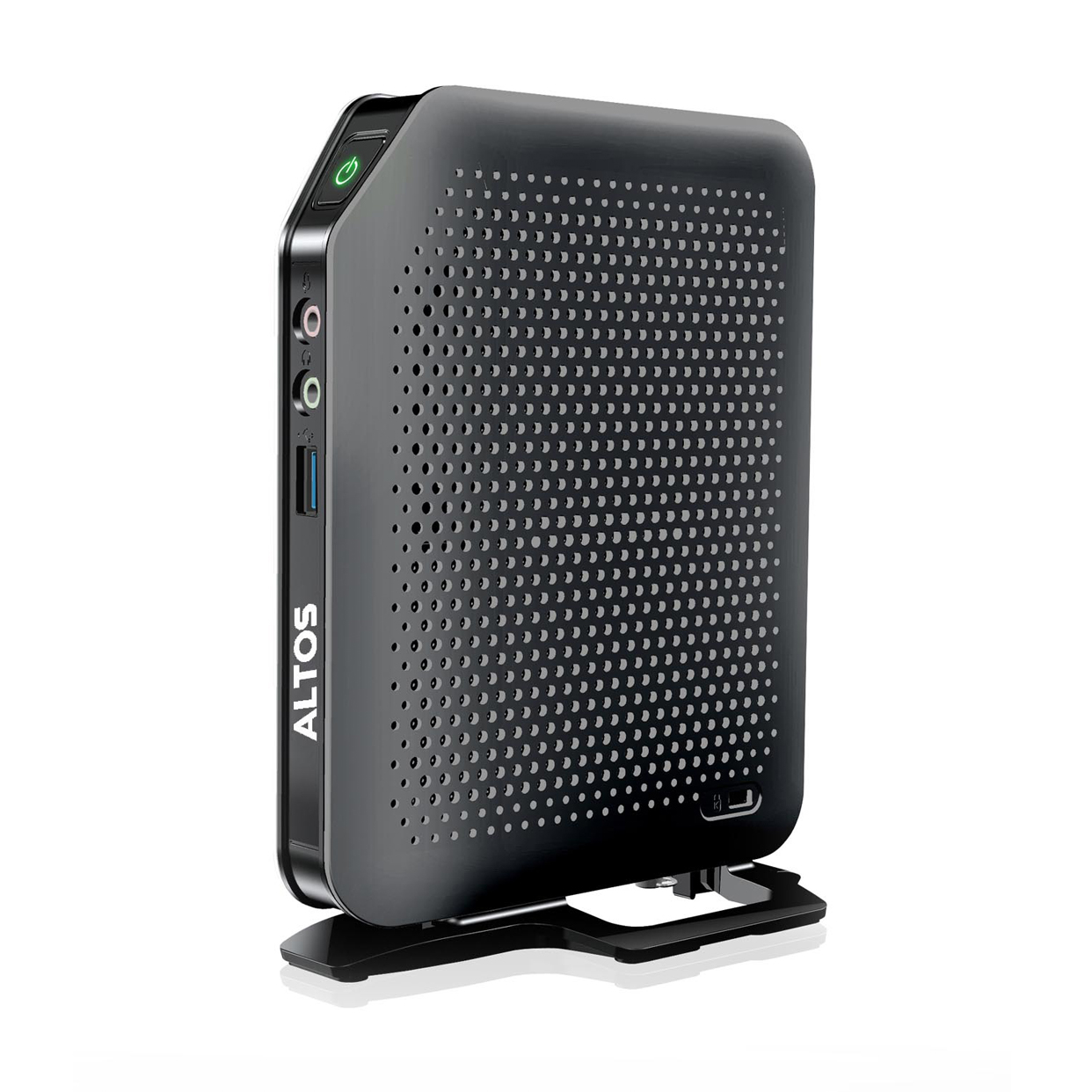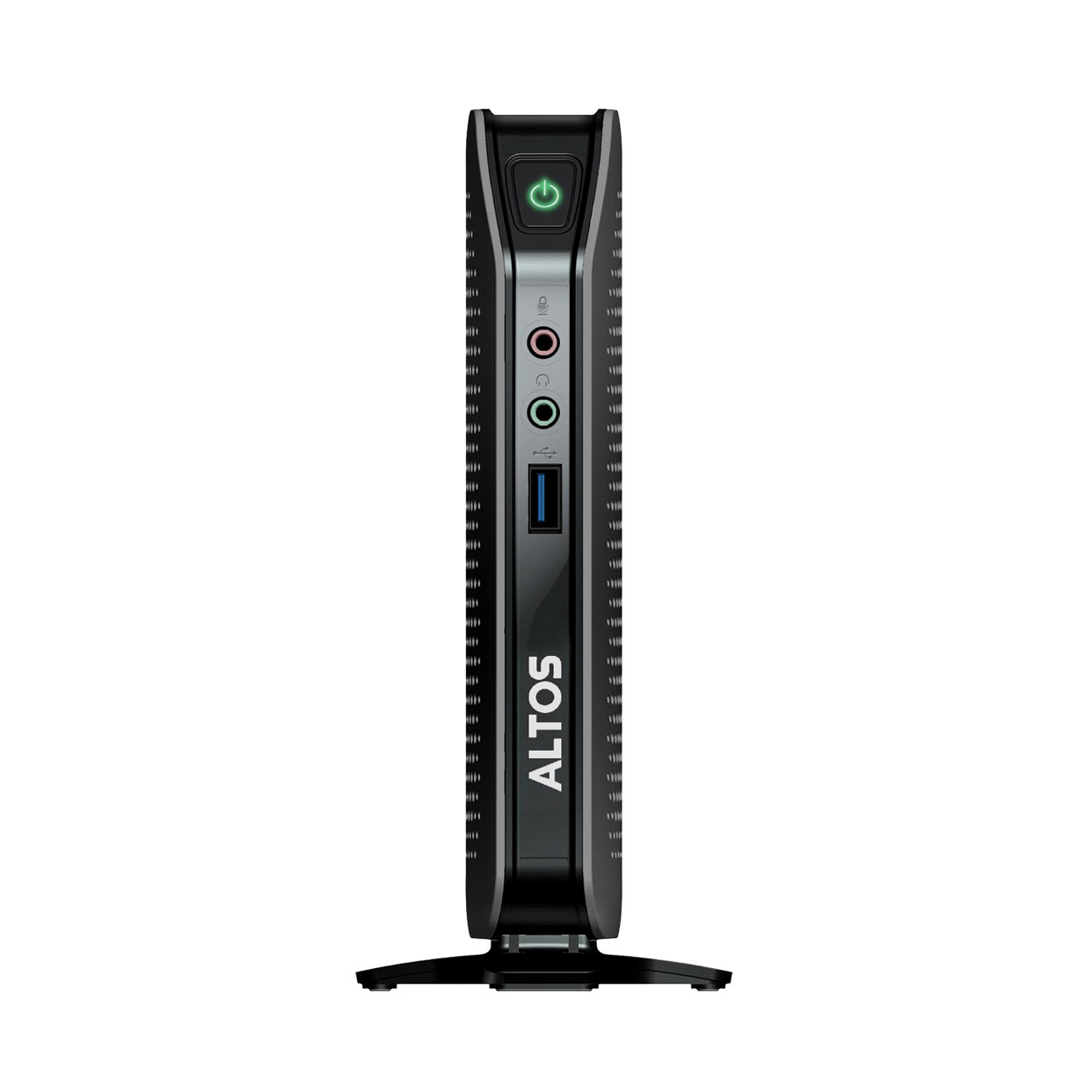 Solid Performance and Great Flexibility
Powered by Intel® SOC that specially designed for virtual desktop environment with small foot-print, suitable for the limited space environment. T430 also offers the flexibility for CPU frequency, DDR4 memory and SSD (Solid-State Drive) to fulfill all kinds of tasks.
Remote Management and Device Security
Altos T430 has remote management tool that offers the flexibility for IT staff to manage hundreds of thin-client remotely.
Green Computing
Altos T430 uses fan-less design, it significantly reduce the noise pollution in your working environment. This product is also manufactured under strict and RoHS compliant environment.
Altos T430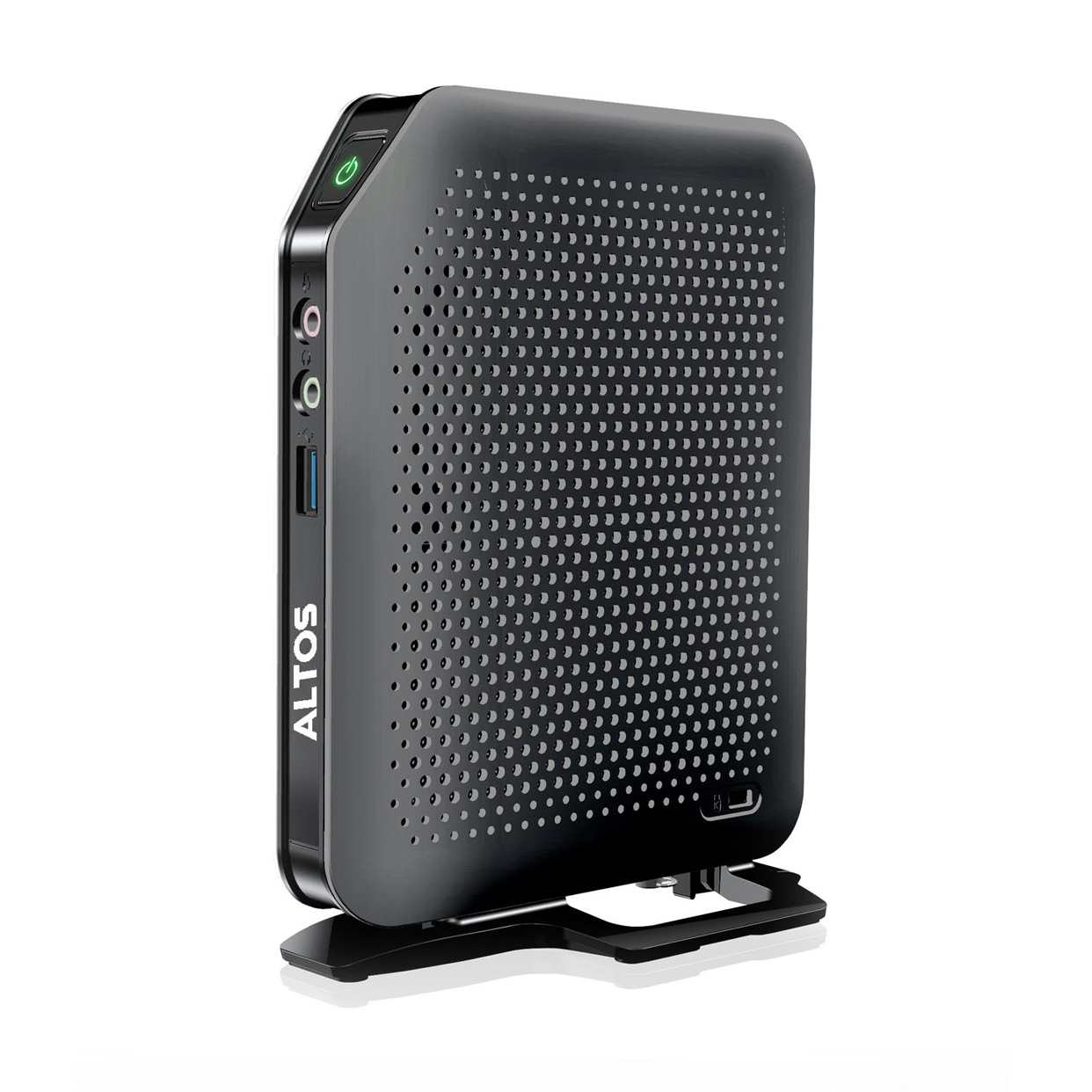 Altos T430
Processors:Intel® Celeron® Processor J4105 (Quad Core 1.5GHz)/J4125 (Quad Core 2.0Ghz)
Power Supply: Worldwide auto-sensing 100-240V AC, 50/60 Hz, 12V/3A DC
TDP 10W
Specification
Processors
Intel® Celeron® Processor J4105 (Quad Core 1.5GHz), or
Intel® Celeron® Processor J4125 (Quad Core 2.0Ghz)
Number of Processor
1
TDP
10W
Memory
4GB DDR4 So-DIMM
Storage
64GB SSD
I/O Ports
Front: 1 USB 3.0, 1 Line Out, 1 MIC In, 1 Power Button
Rear: 1 DC 12V Input, 4 USB 2.0 ports, 1 GbE LAN (RJ-45) port, 1 USB 3.0 port (be used for optional wireless to support WiFi antenna.), 1 DP port, 1 HDMI port
LAN
1 Gigabit Ethernet (10/100/1000Mbps), RJ-45
1 M.2 Wi-Fi module (Optional)
Power Supply
Worldwide auto-sensing 100-240V AC, 50/60 Hz, 12V/3A DC
Management & Security
Thin-Client Management Software (Optional)
Kensington Anti-theft Keyhole
Power Supply
Worldwide auto-sensing 100-240V AC, 50/60 Hz, 12V/3A DC
Remote Protocol Support
Citrix ICA/HDX, Microsoft RDP, VMware PCoIP
OS Support
Linux (by Default)
Windows 10 IoT (Optional)
Dimension
W131 x H31.5 x D167 mm