Altos BrainSphere™ R685 F5 Server
Altos BrainSphereTM R685 F5 equipped with up to 8 NVIDIA/AMD GPUs, uses parallel computing for a variety of different applications to improve execution performance, such as oil and gas, defense, financial services, research, manufacturing, media and entertainment, 3D graphics, deep learning, and Mission-critical applications, etc. significantly.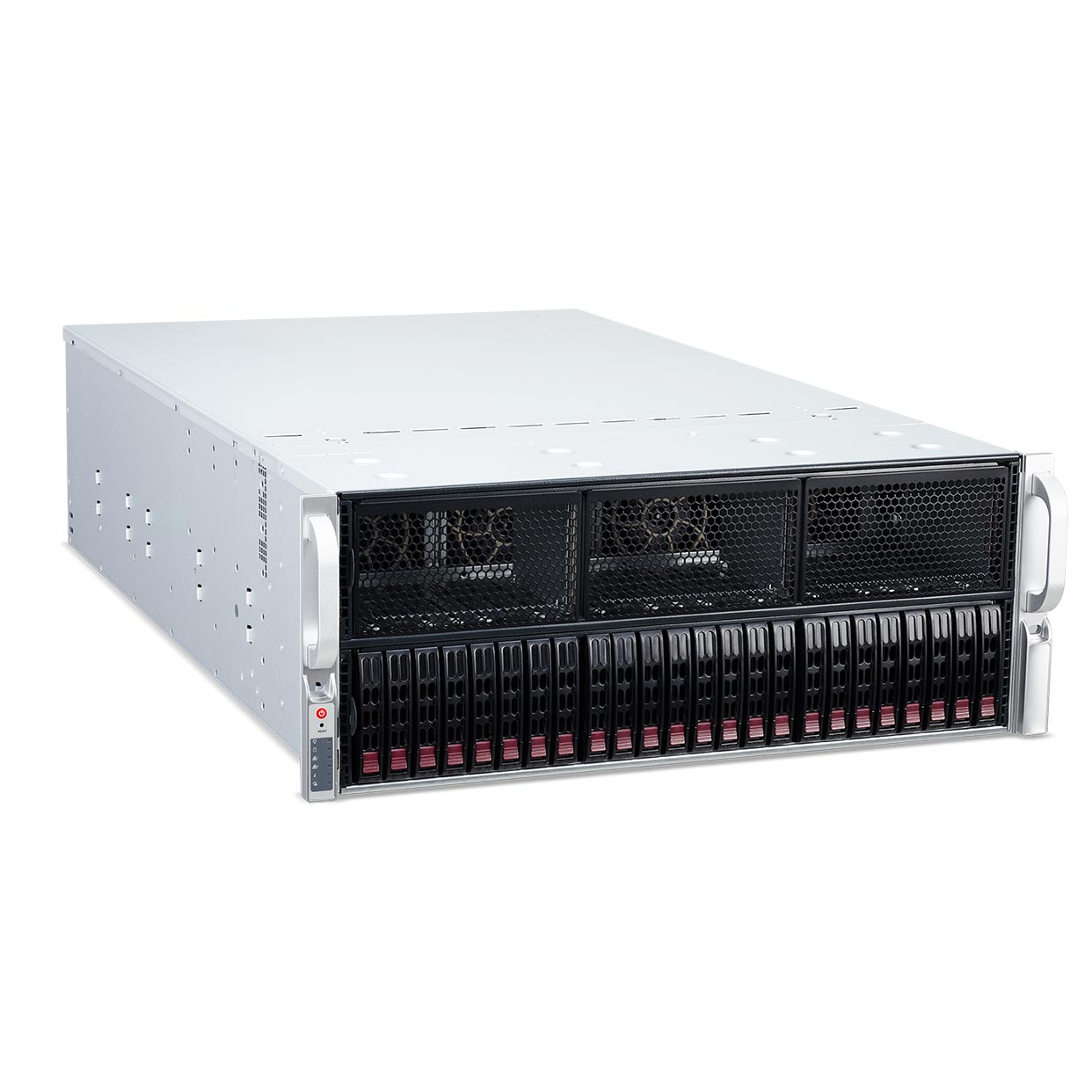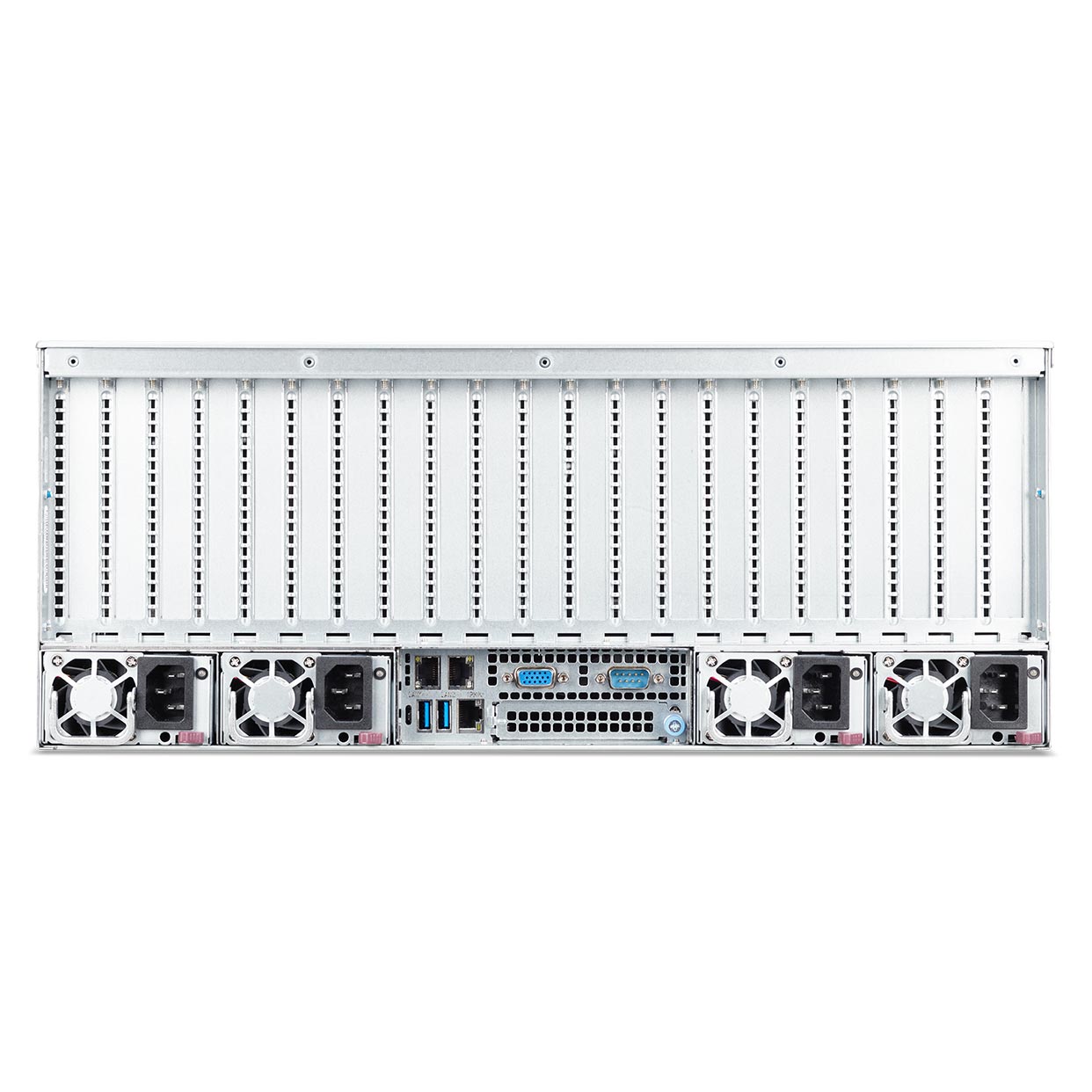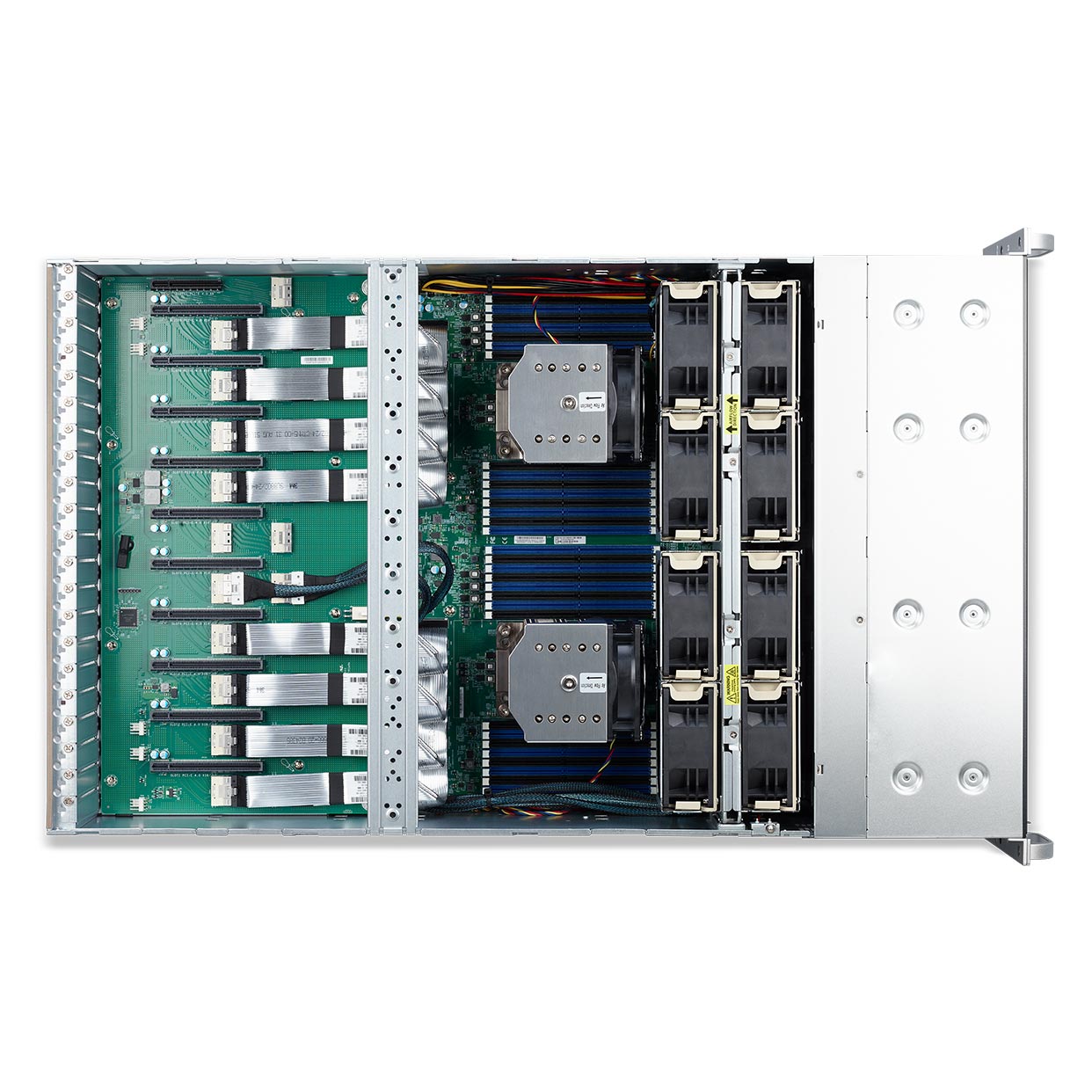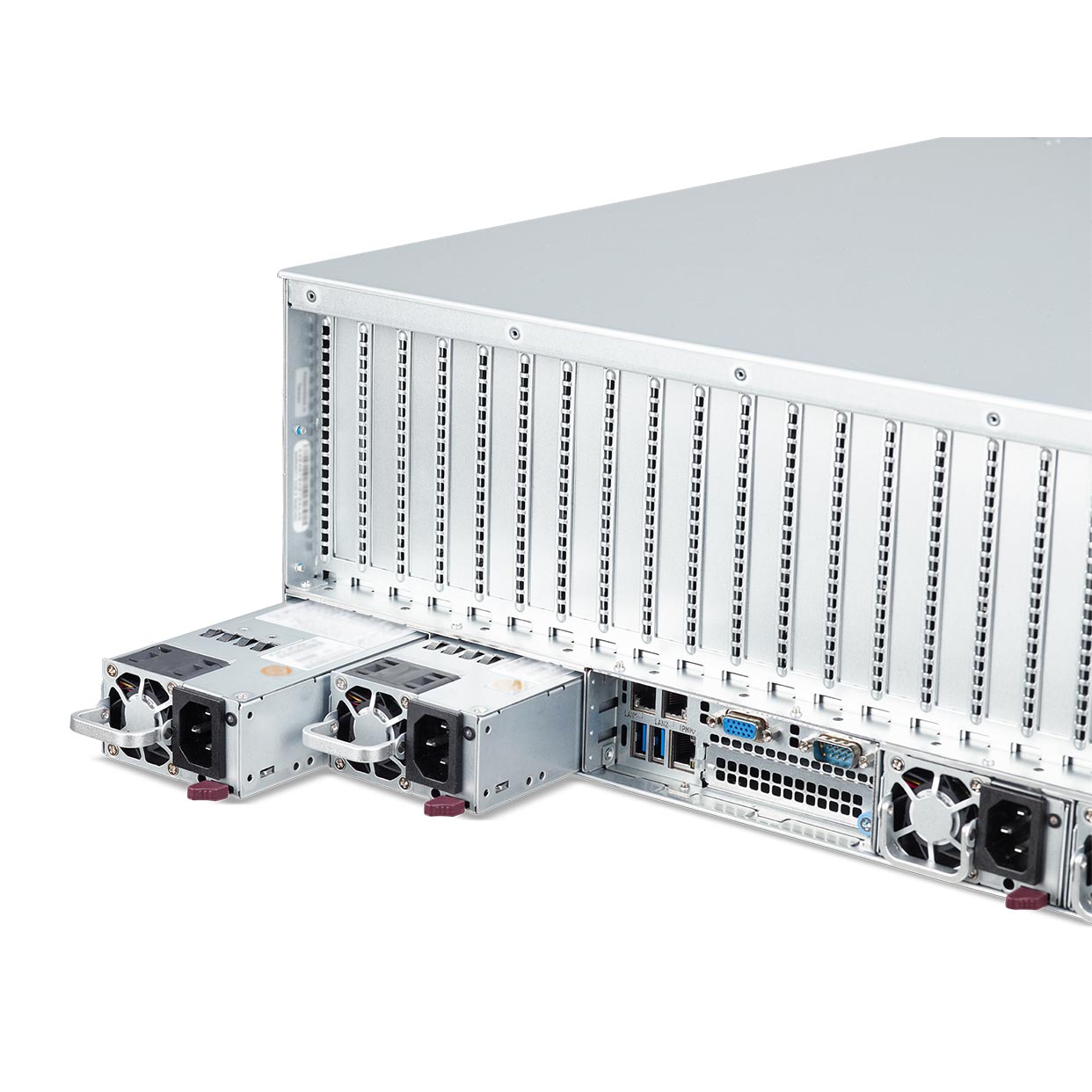 Extremely Powerful
Powered by AMD EPYC™ 7002 series CPUs with the latest 7nm advanced process technology, this CPU series can support up to 64 cores and 8 channels of RDIMM/LRDIMM memory per socket, it allows owners to upgrade computing performance without compromising power consumption. This allows you to save unnecessary datacenter cooling cost and achieve higher DCIE (Data center infrastructure efficiency) value.
High Computing Performance
Altos BrainSphereTM R685 F5 supports up to 8 double-wide GPU cards to provides high computing performance, which is ideal for accelerating the development of AI, deep learning, and data analysis and computing in any field.
Robust Availability
It supports PCIe 4.0 which the speed is double that of the previous generation, and with 10x 16 slots, it can meet the needs of AI high-speed computing.
Altos Smart Server Manager (ASSM)
Through the ASSM, IT can remote control and manage the Altos BrainSphereTM server and architecture environment, thereby improving efficiency and corporate productivity. ASSM can manage Altos BrainSphereTM workstations running Microsoft Windows 10 Pro to meet workstation management needs.
Altos BrainSphere™ R685 F5 Server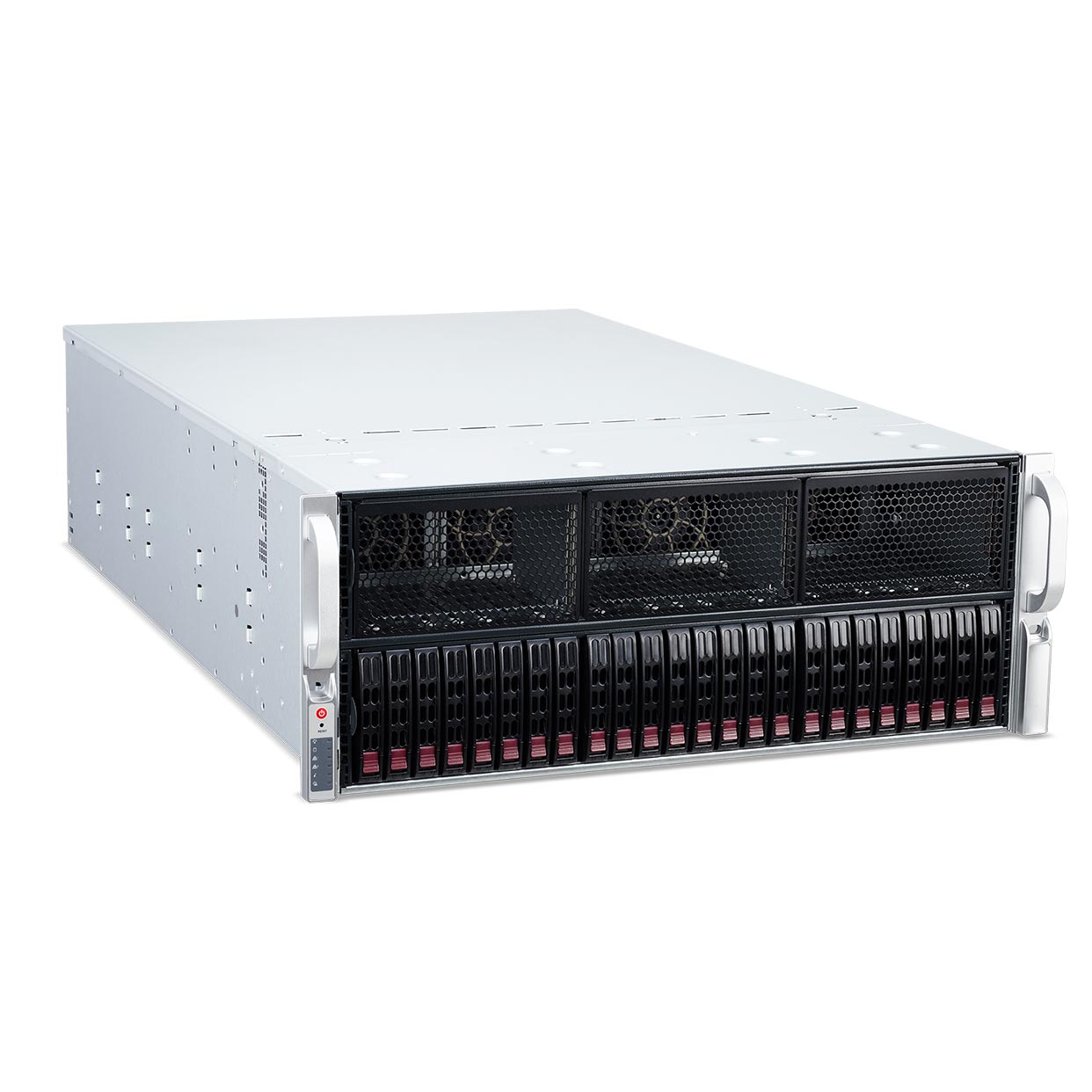 Altos BrainSphere™ R685 F5 Server
Processors: Dual AMD EPYCTM 7002, 7003 Series, TDP Up to 280W
Power Supply: 2000W 80+ Platinum 2+2 Redundant Power Supply
Specification
Processors
Dual AMD EPYC™ 7002, 7003 Series, TDP Up to 280W
Number of Processor
2
Form Factor
Full-width 4U enclosure
Memory
DDR4-3200/2933MHz RDIMM / LRDIMM Memory, 32 DIMM slots
I/O Expansion
10 PCI-E 4.0x 16 slots (8 PCI-E 4.0x 16 for GPU)
Management Network Interface (Controller)
Dual 1GBASE-T LAN ports (Intel® I350-AM2)
Internal Storage
24x 2.5" HDD bays
Power Supply
2000W 80+ Platinum 2+2 Redundant Power Supply
OS Support
Microsoft® Windows Server 2019, 2016
Red Hat Enterprise Linux 7 and 8
Dimension
W178 x H737 x D437 mm