Altos T415
Altos T415 thin client is the ideal for professional users in any virtual desktop environment. This ultra-small thin client is driven by AMD processor dual core and features both 2.0 and 3.0 USB ports for multi-tasking and high-efficiency work environment. Manageability software keeps operations smooth, while wide-ranging industrial compliance means minimal energy consumption and lower operation costs.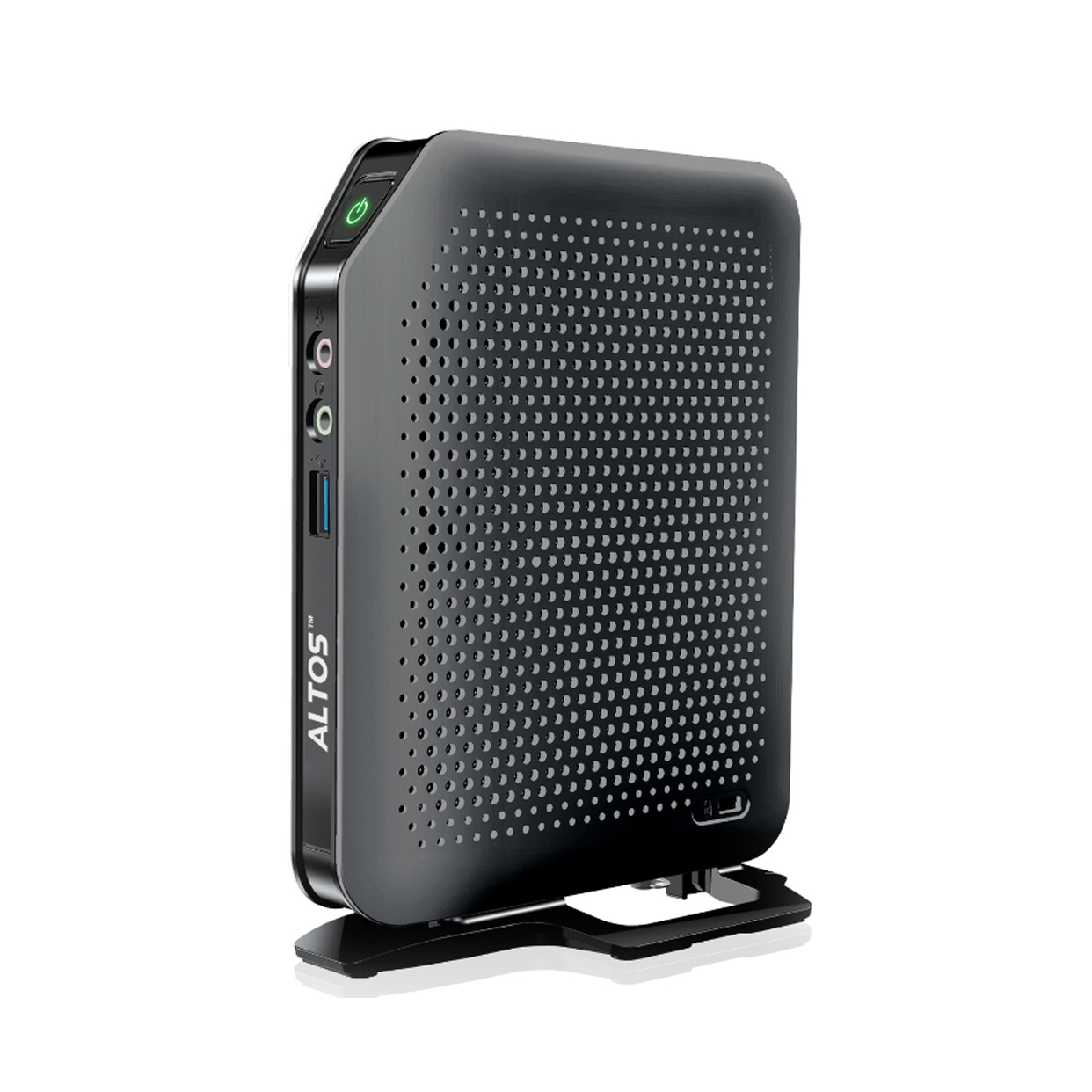 Solid Performance and Great Flexibility
Powered by AMD SOC that specially designed for virtual desktop environment with small foot-print, suitable for the limited space environment. T415 also offers the flexibility for configuration, GX-218GL (2 cores, 1.80 GHz) with memory configuration from 2GB to 8GB and SSD (Solid-State Drive) from 8GB to 64GB
Remote Management and Device Security
Altos T415 has remote management tool that offers the flexibility for IT staff to manage hundreds of thin-client remotely. Thru Kensington lock, T415 offers both security and space saving.
Green Computing
Altos T415 complies with industry power saving standard, Energy Star and thru its fan-less design, it significantly reduce the noise pollution in your working environment. This product is also manufactured under strict and RoHS compliant environment.
Altos T415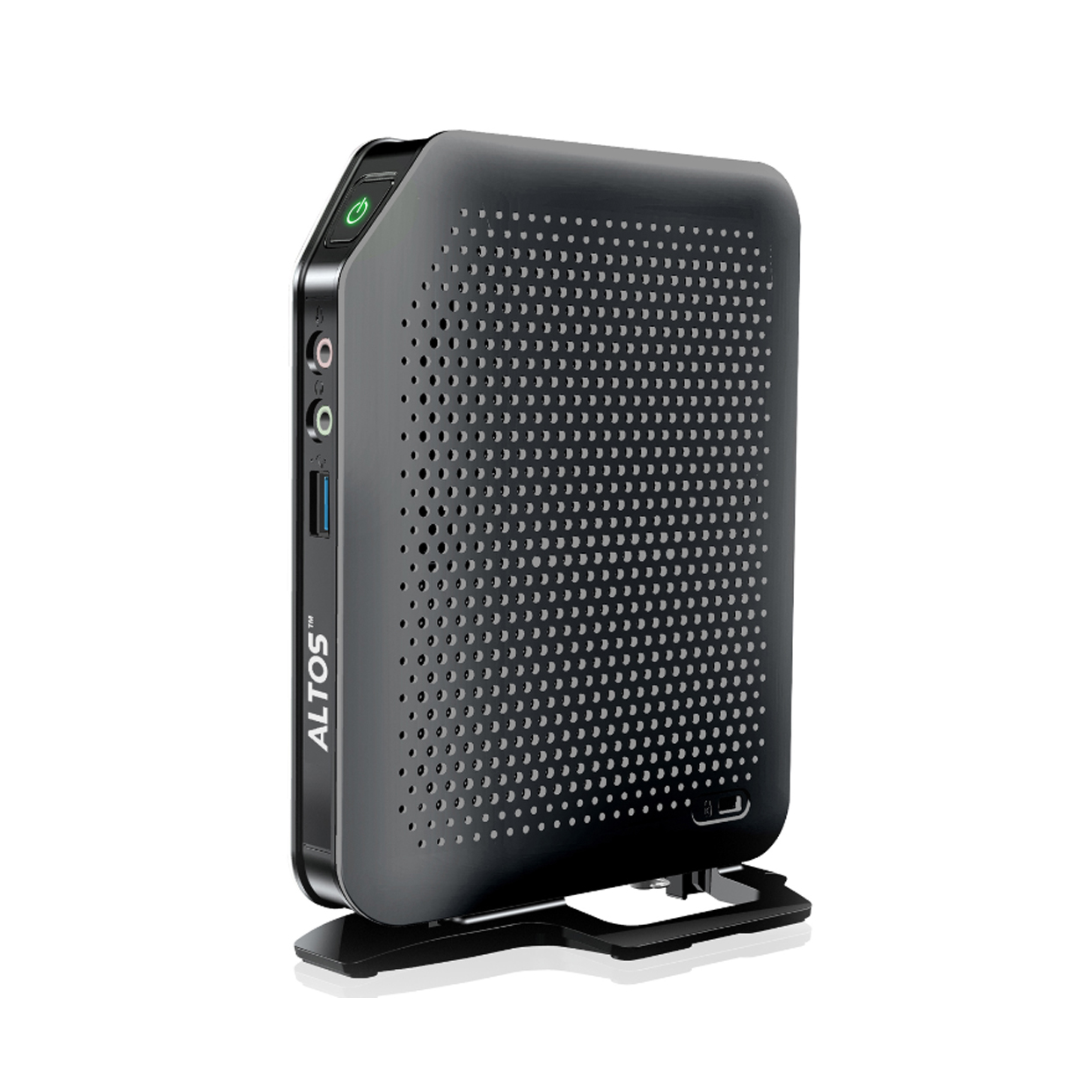 Altos T415
Processors:AMD SOC GX-218GL (2C, 1.80Ghz)
Power Supply:100-240V AC, 50/60 Hz, 12V/3A DC, Less than 15W
Specification
Processors
AMD SOC GX-218GL (2C, 1.80Ghz)
Number of Processor
1
Memory
2GB DDR3 RAM (Up to 8GB), 1 DIMM slot
I/O Ports
Front: 1 USB 3.0, 1 Audio (In/Out), 1 Power Button
Rear: 1 1 DVI-I, 1 GbE LAN, 1 DP port (Optional), 5 USB 2.0, 1 DC 12v Input
Management & Security
Altos Thin-Client Management (Optional)
Storage
8GB SSD (Up to 64GB)
Power Supply
100-240V AC, 50/60 Hz, 12V/3A DC, Less than 15W
OS Support
Linux (by Default)
W10 IOT (Optional)
Dimension
W131 x H31.5 x D167 mm